Easy Cheese And Sausage Biscuits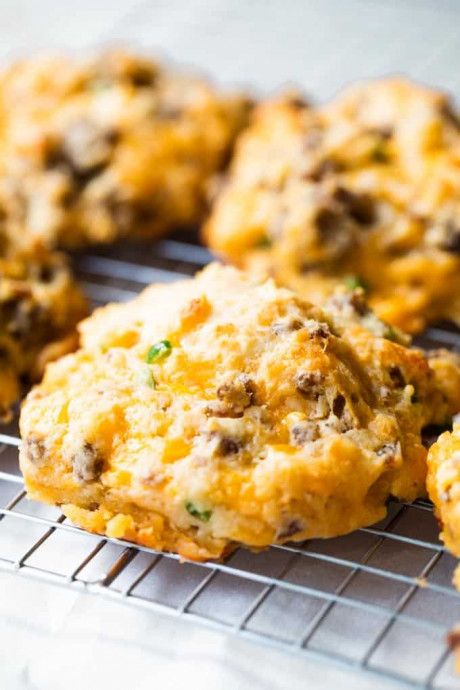 Easy buttermilk breakfast biscuits loaded up with sharp cheddar cheese, crumbled sausage bits and diced jalapeno. These biscuits are hearty enough to be a full meal!
Buttermilk drop biscuits are dressed up with all the fixings to make a complete meal! These biscuits come together quick and easy and are better than those that you would find at a local donut shop! This recipe will make anywhere from 8-12 biscuits. The bake time for this recipe is determined for making 8 biscuits. Which makes the biscuits rather large. If you are making smaller biscuits, you will want to decrease the bake time.
Ingredients:
1 jalapeno , deseeded and minced
1 pound pork sausage, mild
1½ cup all-purpose flour
1½ tsp baking powder
¼ tsp baking soda
½ tsp salt
5 tbsp unsalted butter, cold
2 cups sharp cheddar cheese, shredded
¾ cup buttermilk