Chocolate Chip Shortbread Cookies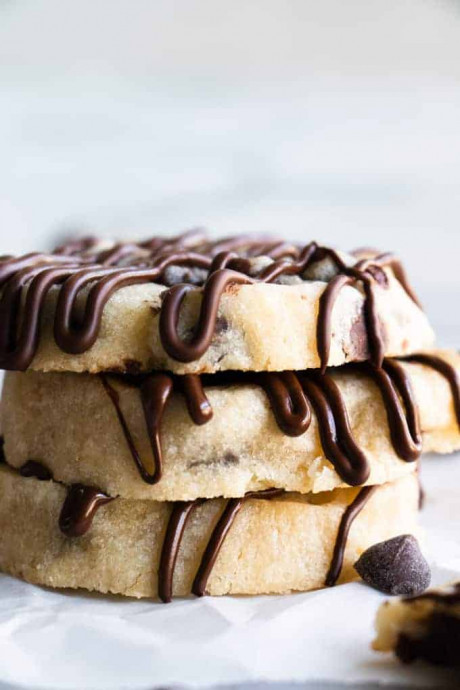 Chocolate Chip Shortbread Cookies. The easiest cookie recipe ever! These shortbread cookies are soft, buttery, and loaded with chocolate chips. Drizzle with a little extra chocolate for the ultimate cookie treat. These will disappear fast!
To start make sure you're using room temperature butter, it's easier to mix together when softened and not cold from the fridge. Mix with sugar, salt, and vanilla extract. Add in an egg. Then mix with the flour.
The dough will seem dry and crumbly. At this point you will need to mix the cookie dough with your hands. You will notice how soft it is. Even though it looks crumbly, a quick mix with your hands will press the dough together very easily.
Then you can fold in the chocolate chips to the dough.
Ingredients:
½ cup unsalted butter, at room temperature
¾ cup white sugar
¼ tsp salt
1 tsp vanilla extract
1 large egg
1½ cup all purpose flour
¾ cup dark chocolate chips, or chocolate of choice