Green Beans Gremolata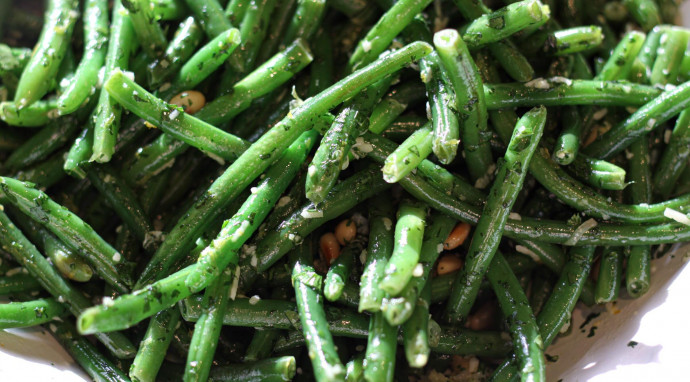 Green beans gremolata. Thanksgiving side dishes are the best part of the menu assembly. We also dedicate so much of our time to prepare them. And they are as important as the turkey itself. They have to have a balance between taste, combination, and of course, a bit of color too.
The green beans are the Thanksgiving side dish that should never be missing from the holiday table. A much more saw after suitor than their counterparts Brussel sprouts or broccoli. Introduced in the 1950's it has seen a few mutations from the famous green bean casserole that it started with.
This dish of green beans gremolata is healthy, easy to prepare, and absolutely delicious. A dish that can be enjoyed all year round too. The gremolata gives an updated lift by bringing in new flavors.
Ingredients:
1 pound end trimmed French string beans
2 teaspoons minced garlic
1 tablespoon grated lemon zest
3 tablespoons minced fresh flat-leaf parsley
3 tablespoons grated parmesan cheese
2 tablespoons toasted pine nuts
2 1/2 tablespoons olive oil
2 tablespoons lemon juice