Sausage Cheddar Biscuits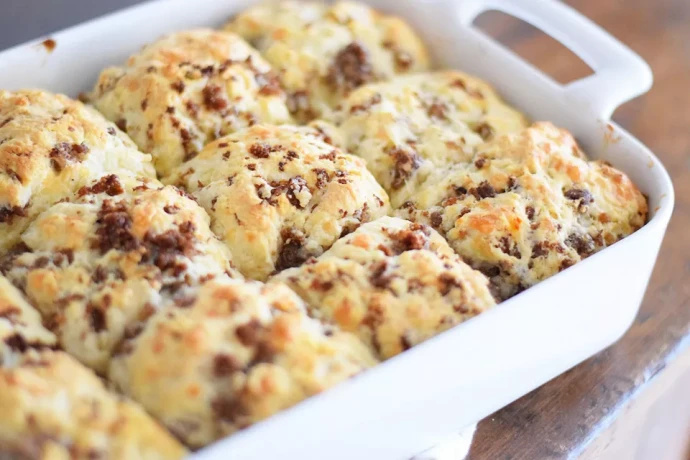 Nothing beats a freshly baked, hot biscuit on a weekend morning. But they're even better when they are loaded with breakfast sausage and sharp cheddar cheese. This biscuit recipe is very easy to make and can be baked in one casserole dish. They are the perfect breakfast dish to feed hungry family members or house guests and are a wonderful addition to a holiday brunch buffet.
You can make the biscuit dough ahead of time; form it into biscuits and either refrigerate overnight or freeze for longer storage. Then place them in the oven to bake when ready (add cooking time if they are frozen).
Ingredients:
4 cups unbleached all-purpose flour
3 teaspoons salt
4 teaspoons baking powder
2 sticks unsalted butter (cold)
1 2/3 cups buttermilk (or regular milk with 2 teaspoons of vinegar mixed in)
1 cup shredded cheddar cheese
1 pound of breakfast sausage (cooked completely and cooled)
2 tablespoons butter (melted, to slather on the biscuits), optional