Crock Pot Ham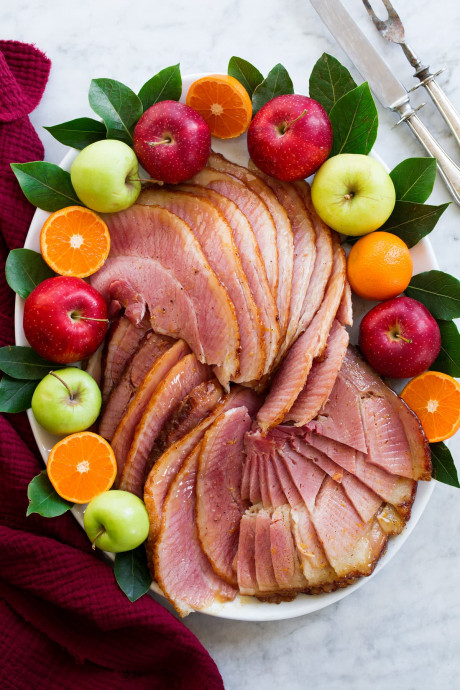 Flavorful Crock Pot Ham! A spiral sliced, bone-in ham is coated with a sweet and lightly tangy glaze and slow cooked until just heated through and tender. It's perfect for holidays and weekends and it's so easy to make!
One of best ways to cook a (pre-cooked) ham in a crock pot is to cook it on low, covered with a simple glaze to upgrade it, just until it's heated through.
Here a savory smoked ham roast is generously coated with the perfect autumn inspired glaze. It includes apple juice concentrate, maple syrup, brown sugar and mustard. It lightly sweetens the ham and gives it a welcome extra layer of flavor.
At the end of cooking, you can choose the thickness preferred for the glaze. It will be very runny (more like a broth) so you can choose to thicken those juices from the crockpot with some cornstarch, or just keep it as is and spoon some over the sliced ham for added moisture and seasoning.
Ingredients:
8 lb. bone-in fully cooked spiral sliced half ham
1/2 cup apple juice concentrate
1/3 cup real maple syrup
2 Tbsp spicy brown mustard
1/2 tsp ground ginger
1 tsp orange zest
1/3 cup packed light brown sugar
1 tsp ground black pepper
2 Tbsp cornstarch mixed with 1/4 cup water (optional, for thickening)