Raspberry Jello Cake Recipe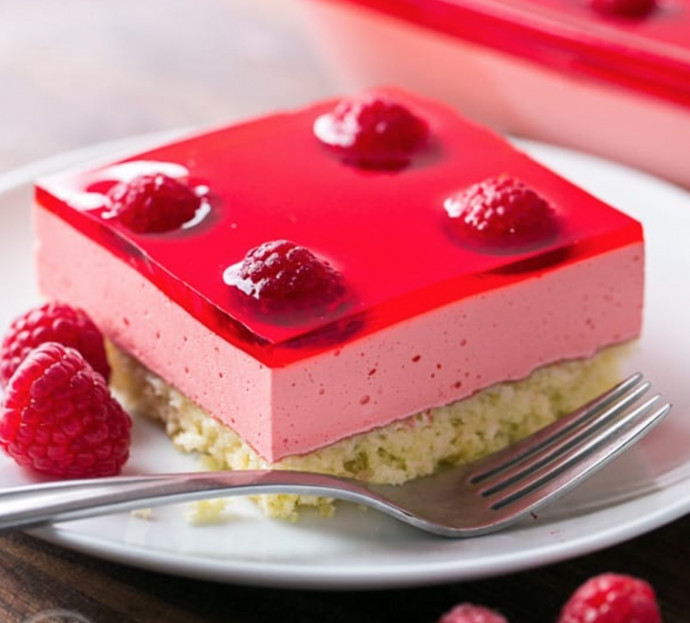 This raspberry jello cake is the perfect holiday dessert and is always a favorite with the kiddos. The moist sponge cake paired with the sweet-tartness of the raspberry mousse and fresh raspberries will win your crowd over.
You can also get as creative as you want with this; changing up the jello and fruit – the possibilities are endless! The jello mousse portion is the star of the show and all it requires is a package of raspberry jello and whipped topping. So easy!! The bottom layer is our classic European sponge cake but you could easily use lady fingers in a pinch and it will still taste great!
Ingredients:
For the Raspberry Mousse:
6 oz package raspberry jello
8 oz tub cool whip, thawed in the fridge
For the Cake Layer:
4 large eggs, room temp
1/2 cup granulated sugar
1/4 tsp vanilla extract
1/2 cup all-purpose flour
For the Syrup:
1/2 cup warm water
2 Tbsp granulated sugar
1 tsp lemon juice
Topping Ingredients:
3 oz package raspberry jello
6 oz package raspberries