Apple Cheddar Savory Muffins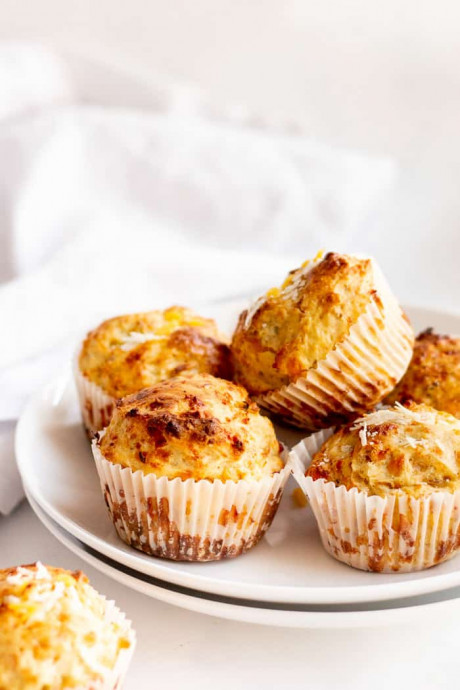 Got an apple, some cheese, and some sage? Then you can make these apple cheddar savory muffins in no time. Simple & basic ingredients but definitely nothing simple and basic with the taste! Fall flavors that are sweet and savory, these muffins will surely make you say "I want another one!".
I'm sure you can think of a dozen quick and easy breakfast meals for a busy morning, but do they taste good or healthy? Usually not. So I started experimenting with combinations of flavors and found one that I absolutely fell in love with.
Sharp Cheddar Cheese (Cabot Cheese of course!), fresh sage, and apple are that combination. They compliment each other in a way that makes for such an enjoyable breakfast. So where do these flavors come together? Right inside these Apple Cheddar Savory Muffins.
Ingredients:
2 ¾ cups all-purpose Flour
2 teaspoon baking powder
¼ cup granulated sugar
½ cup unsalted butter, softened, cut into cubes
1 apple
4 ounce sharp cheddar cheese, plus extra for garnishing
2 teaspoon dried sage or 5 fresh sage leaves (chopped), plus extra for garnishing
2 large eggs
1 cup whole milk
Pinch of salt and pepper