Ranch Style Beans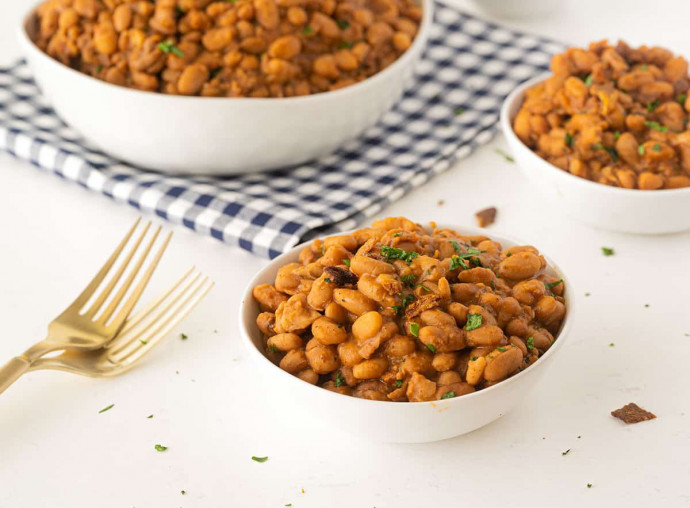 Ranch-style beans are a Western staple for a reason. Filling, rich, and loaded with flavor thanks to spices, this recipe will give you some ranch-style beans that will make you feel like you are sitting in front of a campfire on the prairie.
Ranch beans is a pretty general term but pretty much refers to pinto or kidney beans served slow-cooked in a chili gravy. They are rich, slightly spicy, acidic and tender, and are best served with the thickest, smokiest bacon you can find.
These beans aren't just delicious, but they're also nourishing and super filling as well. Great for a picnic re-heated over a campfire, or just as a big family meal, this is the type of recipe that everyone should keep on hand for when they have some extra beans.
Ingredients:
1 pound dried pinto beans
4 slices thick smoked bacon chopped into small pieces
4 cups beef broth
1 medium white onion small diced
1 cup tomato sauce
2 tbsp minced garlic
1 tablespoon chile powder
1 teaspoon cider vinegar
1 teaspoon ground cumin
1 tbsp dark brown sugar packed
1 teaspoon paprika
1/2 teaspoon dried oregano
Optional:
1 jalapeno stemmed and finely chopped