Smoked Macaroni and Cheese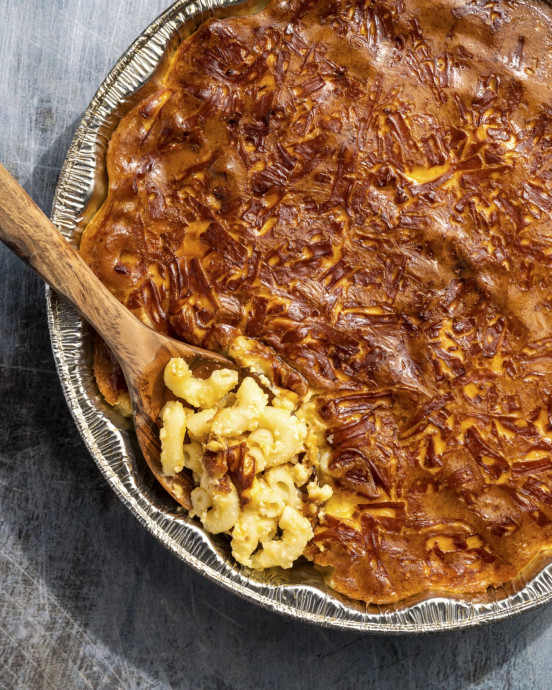 The perfect brisket or a fall-off-the-bone rack of ribs are often what come to mind when you think of meals you can prepare in a smoker. Who would have thought that a smoker can also be a new and delicious way to make mac and cheese?
Here, I took my favorite go-to version for mac and cheese and tweaked it to be finished off in a smoker. Start by cooking your pasta to al dente (the sauce will continue to soften the noodles as they cook in the smoker). As for the cheese, I like to use a high-quality, sharp cheddar cheese that I buy in a block and shred myself. Pre-shredded cheeses use anti-caking agents that make it more difficult to combine into the sauce.
Finally, it's time to think about preparing your smoker. Use wood chips with a milder flavor for this recipe, such as applewood, cherry, or pecan. You also might want to use a different baking pan when cooking mac and cheese in the smoker to avoid discoloring your favorite cookware. A large cast iron pan works well and can hold up to the heat inside the smoker. Disposable aluminum pans are also a great choice.
Ingredients:
1 quart wood smoking chips
Cooking spray
8 ounces dried elbow macaroni
12 ounces sharp cheddar cheese
4 tablespoons (1/2 stick) unsalted butter
1/4 cup all-purpose flour
3 cups whole or 2% milk
3/4 teaspoon kosher salt
1/4 teaspoon ground white pepper