Cranberry-Walnut Coffee Cake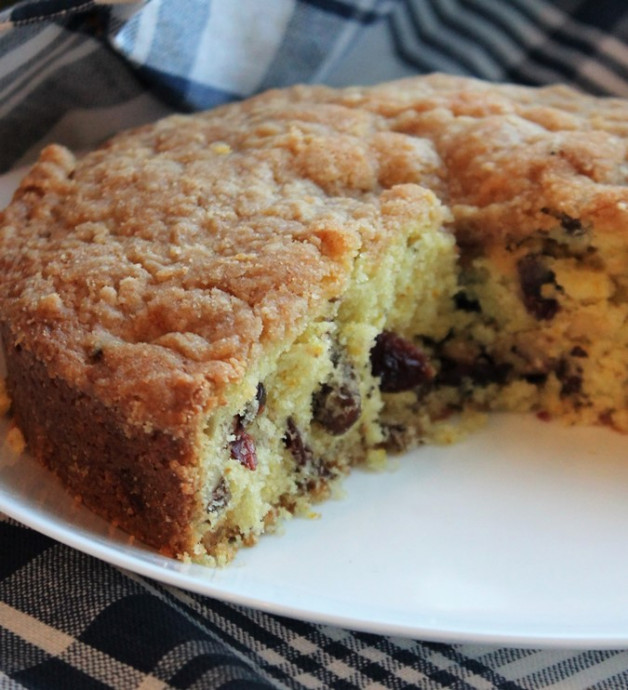 Thanksgiving is around the corner and just in time, this Cranberry-Walnut Coffee Cake came up as one of the selections for The Cake Slice Bakers' monthly bake.
It has the flavors of the holiday – cranberries, walnuts, and fresh orange zest. I knew it would be a good choice!Be sure and read through the recipe and get your ingredients ready to go. The butter and egg really need to be at room temperature, so put them out while you're preheating the oven.
The end result is a tender, loose-textured coffee cake that's hard to stop eating.
My streusel didn't crumble up like the photo in the book, but it still made a nice buttery, almost caramelized layer on top of the cake.
Ingredients:
3 tbsp cold butter, diced into small pieces
2 tbsp brown sugar, packed
1/4 cup all-purpose flour
1/2 C dried cranberries
1/2 C chopped walnuts
1 C all-purpose flour
3/4 tsp baking powder
1/2 tsp baking soda
1/4 tsp salt
1/4 c butter
10 tbsp granulated sugar
1 egg, room temperature
10 tbsp sour cream, room temperature
1/2 tsp finely grated orange peel