Crispy Baked Chicken Cutlets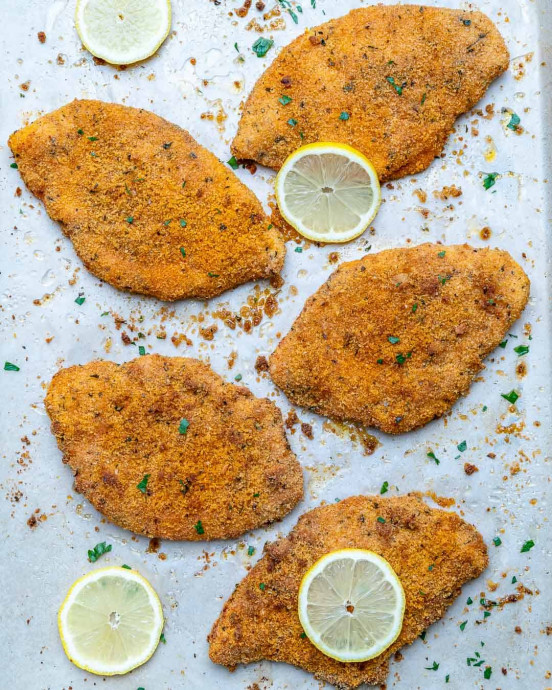 These Crispy Baked Chicken Cutlets are oven-baked and will be your new favorite way to eat chicken. They are so crispy on the outside and juicy on the inside. Easy to make and perfectly baked crispy chicken that the whole family can enjoy.
These crispy oven baked chicken cutlets are so tender and juicy on the inside and super crispy and crunchy at the same time. Made with a delicious garlic parmesan coating and tastes just like fried chicken. An easy weeknight meal that's ready in just about 30 minutes and a healthier alternative to the classic fried crispy chicken without missing out on flavor. Serve this easy chicken recipe with roasted veggies or potatoes, over salad, or pasta.
Ingredients:
1.5 lbs Chicken Breasts (about 4) skinless, boneless
1 Tsp Italian Seasoning
1 Tbsp Olive Oil
1 Large Egg
2 Tbsp Milk
¾ Cup Panko or italian style panko
¼ Cup Fresh Grated Parmesan Cheese
1 Tsp Garlic Powder
1 Tsp Smoked Paprika
Sea salt and pepper, to taste
Avocado cooking oil spray
1 Tbsp Fresh Chopped Parsley