Broccoli Cheddar Rice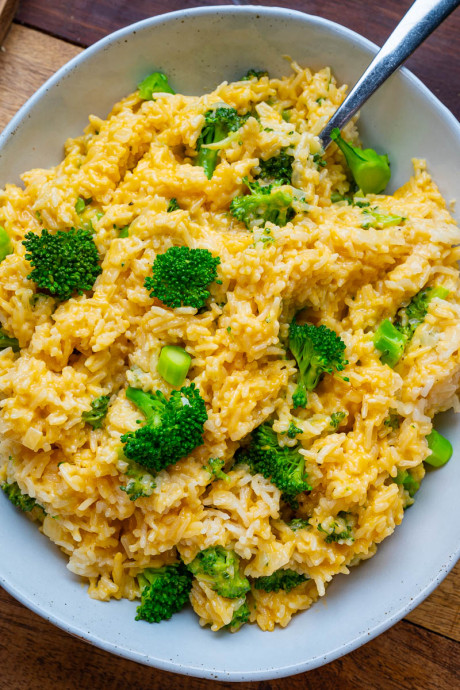 A quick and easy rice side dish with broccoli and plenty of cheese!
Rice is a staple side dish and it's so easy to add flavours, like in this broccoli and cheddar rice! Broccoli and cheddar cheese is such a nice flavour combination and they go really well together with rice. This side dish is made in one pan and it starts out by cooking diced onion before adding the rice and broth. The rice is cooked part way before adding the broccoli to cook for the last few minutes. (This way the broccoli is cooked until just tender without being over-cooked.) The cheddar cheese is added at the end and it easily melts into the rice and broccoli. It's super easy to make this broccoli and cheddar rice, only taking a few minutes more time than it takes to make plain rice, so it's a great alternative for pretty much any meal!
Ingredients:
1 tablespoon butter
1 small onion, diced
1 clove garlic, chopped
1 cup jasmine rice
2 cups chicken broth (or vegetable broth or water)
2 tablespoons butter
2 cups broccoli, cut into small pieces
1 cup cheddar cheese, shredded
salt and pepper to taste