Chocolate Crunch Bars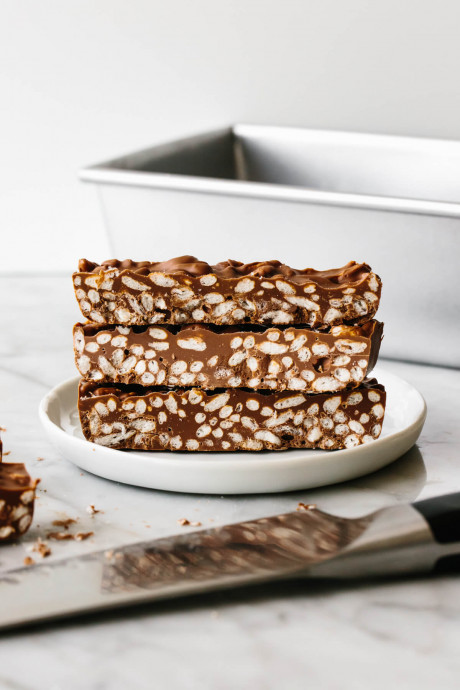 These chocolate crunch bars are a dreamy pairing of chocolatey goodness and crispy puffed rice. Bonus – they're a healthier take on everyone's favorite candy bar!
My love for chocolate runs deep, even for those nostalgic candy bars I crave from time to time. But for an option that's a bit healthier, these 2-ingredient, homemade chocolate crunch bars are it! And I gotta say, they're crazy good. If not, better than the packaged version.
Instead of using rice krispies (which are smaller and contain sugar and sometimes sneaky gluten), I'm using plain puffed rice so the chocolate bars aren't overly sweet. But they still have that delicious crunch to them! Plus, I can't get over the fact that this treat is so darn easy to make with minimal ingredients. Now that's a sweet dessert I can always get behind!
Ingredients:
1 ½ cups chocolate chips
1 cup puffed rice or puffed quinoa