BBQ Ranch Chicken Bites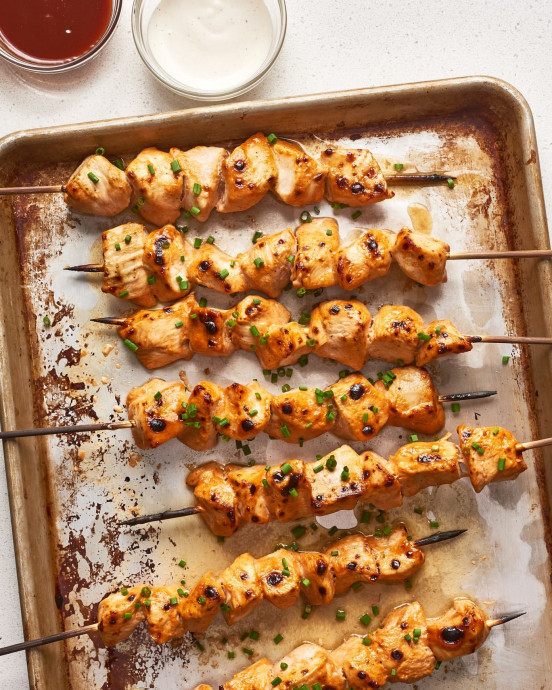 When creamy ranch dressing and tangy BBQ sauce join forces, you end up with the perfect marinade (and dipping sauce) for boneless, skinless chicken breasts. This isn't a new concept — we're simply passing along a good idea and making it even better.
Our take threads the chicken onto skewers for super-quick broiling (or grilling!) and ease of eating, and the tender chunks of chicken make for a superb dinner or addition to your lunch salad tomorrow. While you can certainly use homemade ranch dressing or BBQ sauce here, store-bought ones are highly encouraged and a great way to use up what's hanging out in the door of your refrigerator. All you need is chicken, ranch dressing, and barbecue sauce to reach BBQ ranch nirvana.
Ingredients:
2/3 cup ranch dressing
1/3 cup BBQ sauce
2 pounds boneless, skinless chicken breasts, cut into 1-inch pieces
Cooking spray
1 tablespoon finely chopped fresh chives (optional)
10 (9- to 12-inch) skewers