Chocolate Hummus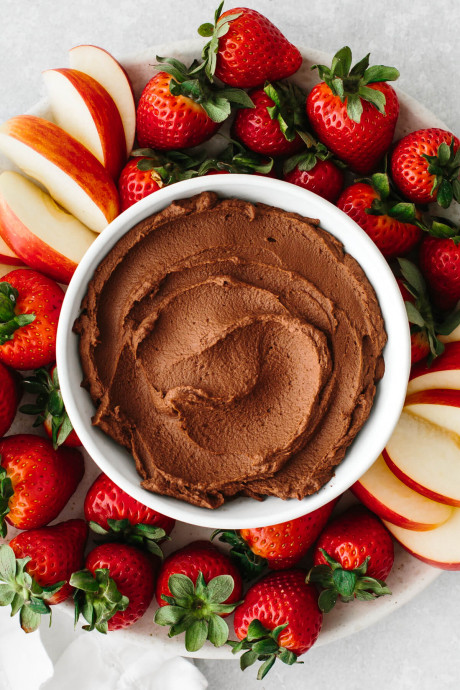 Chocolate hummus is a sweet and fun twist on a classic dip! It's perfectly creamy, has just the right amount of sweetness, and will wow your guests when served alongside the season's fresh fruit.
It was only a matter of time before I combined two of my favorite things in the kitchen: hummus and chocolate! And I have to say, this chocolate hummus might be runner up against my homemade Nutella. It's a dessert dip that's creamy, but not overly sweet, and packed with good-for-you ingredients.
Best of all, it only takes 5 minutes to blend this chocolate dream up! Serve it up with an assortment of fruits, crackers, or whatever your heart desires.
Ingredients:
2 (15-ounce) cans chickpeas, drained
3/4 cup cacao powder
1/2 cup maple syrup
1/3 cup milk, any type works
1/3 cup tahini, or nut butter
2 teaspoons vanilla extract
1 teaspoon salt