Cinnamon Biscuits with Honey Butter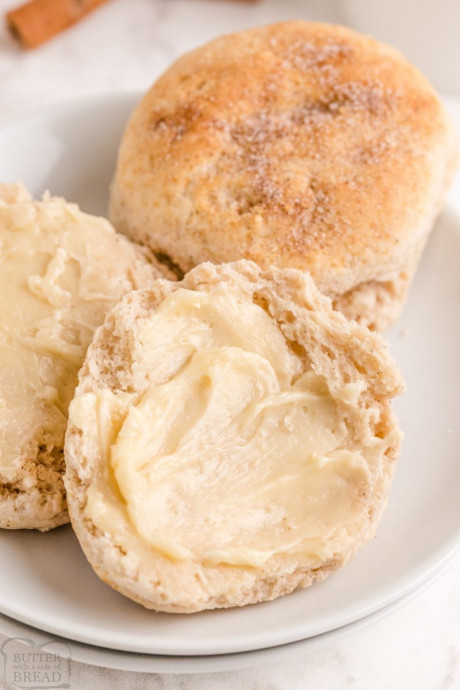 Easy biscuit recipe with a touch of cinnamon pairs well with sweet homemade honey butter. From scratch sweet flaky biscuits made with classic ingredients that are easy to make!
They're a sweet and savory upgrade to your favorite biscuit recipe. Made with a cinnamon-sugar coating on the outside and a flakey buttery biscuit on the inside, these biscuits are the perfect breakfast snack or treat! Serve you're with this easy honey butter recipe and you'll swear you've gone to heaven. Every bite is truly incredible and perfect for any occasion.
I love the flavor and texture of these sweet biscuits. The cinnamon sugar on the outside gives them some delicate crispy edges while the inside is soft and fluffy. Paired with the honey butter they'll easily be devoured at any meal!
Ingredients:
2 cups flour
1 TBSP baking powder
2 tsp sugar
1/2 tsp salt
1/2 tsp ground cinnamon
1/4 cup cold butter diced
1 cup milk
cinnamon-sugar mixture
1/4 cup softened butter
1/3 cup honey