Nutella Hot Chocolate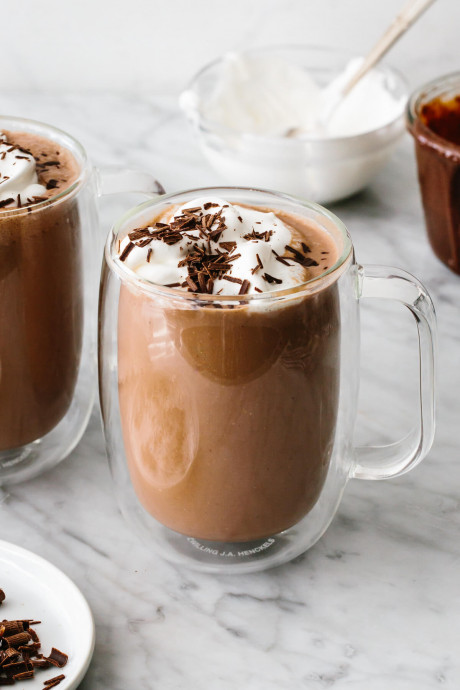 Nutella hot chocolate is a tasty twist on the classic hot chocolate. It's chocolatey, creamy, and nutty – all thanks to a simple combo of milk simmered with the best homemade Nutella.
Just when you thought hot chocolate couldn't get any better. A creamy jar of homemade Nutella takes it to the next level. All you need to do is simmer the Nutella with warm milk, give it a little stir, and there you have it. The most cozy cup of chocolate and hazelnut goodness.
Make a batch for the whole family or a party for two (save the rest for later). And if you've got some Nutella left over, keep reading to see how you can make the most of it.
To store: Pour the Nutella hot chocolate into airtight glass jars, and store in the fridge for 3-5 days. Don't be alarmed if it separates as that's normal.
To reheat: Add the hot chocolate to a saucepan and gently reheat it on medium heat, until warmed through.
Ingredients:
4 cups milk, dairy or dairy-free
1/2 cup nutella
Optional toppings: whipped cream and chocolate shavings