Honey Butter Ham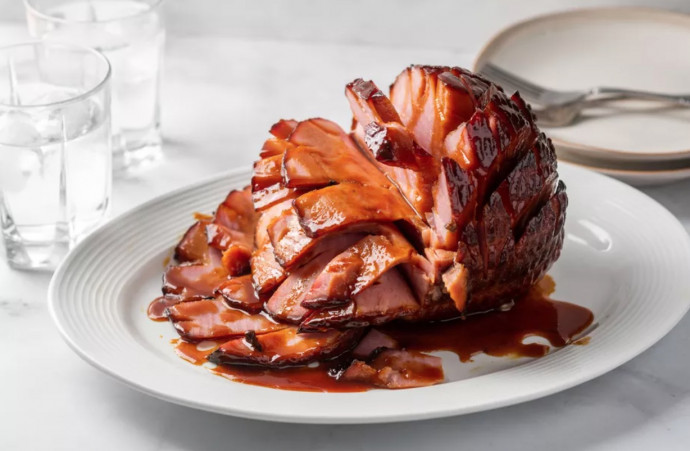 Honey butter ham is the recipe my mom used whenever we'd have ham when I was little. I did add some Dijon mustard to the basic recipe to give it a little bit of a kick. This is a delicious and simple way to turn a plain cooked ham into something special for Easter or Christmas.
Make sure that the ham you buy is labeled "fully cooked". It can then be cooked to 145 F. If the ham is labeled "cook before eating", you must heat it to 160 F for food safety reasons. Always read package labels carefully when you buy any product, especially any type of meat.
You can add more ingredients to this simple glaze if you'd like. Some sautéed onions or crushed garlic would be good or use herbs such as thyme or marjoram in place of the whole cloves. And when you make a change and you like it, be sure to write it down so you can make it again! Many good recipes are lost because it's so easy to forget how a dish was made.
I love to serve this ham with some scalloped potatoes, sautéed or steamed green beans or asparagus, and some dinner rolls. Add a fruit salad or a cool gelatin salad for a great holiday meal. For dessert, serve Christmas cookies at Christmas, or a lemon pie at Easter.
Ingredients
1/4 cup butter, melted
1/2 cup honey
2/3 cup brown sugar
2 to 3 tablespoons Dijon mustard
Whole cloves
3 to 5 pound fully cooked half ham