Easy 2-Ingredient Salsa Crock Pot Chicken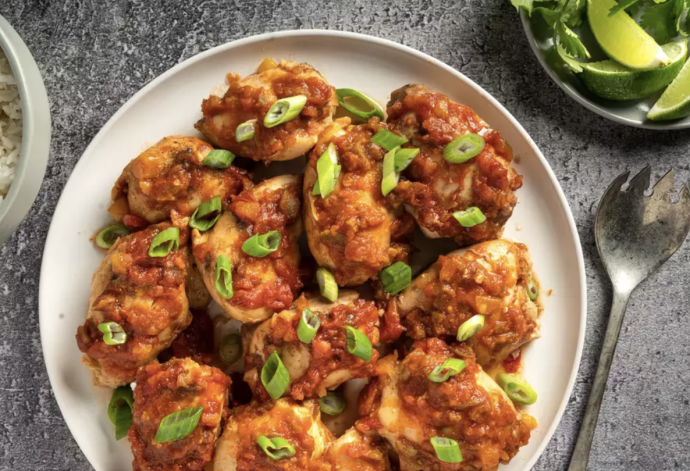 This two-ingredient salsa slow cooker chicken recipe is not only easy and delicious, but it is also versatile and just about cooks itself. Put it on in the morning and when you come home, a hot meal is ready and waiting. It's a perfect weeknight dinner for busy families and leftovers for lunch the next day score high points.
Peach salsa is used here but any flavor will work as long as it is high-quality because the salsa is critical to the dish. Two cups of a traditional homemade salsa would be fabulous.
Since this is your creation, put a personal stamp on it by adding ingredients or swapping things out as you see fit, or use the suggestions listed after the recipe directions. Chicken thighs are used here because they remain juicy and moist after cooking, but if your preference is for white meat, by all means, use boneless, skinless chicken breasts.
Ingredients:
3 pounds boneless, skinless chicken thighs
16 ounces peach salsa, or homemade, any flavor
1/4 teaspoon salt, or to taste
Freshly ground black pepper, to taste
3 scallions, sliced, for optional garnish