Instant Pot butter chicken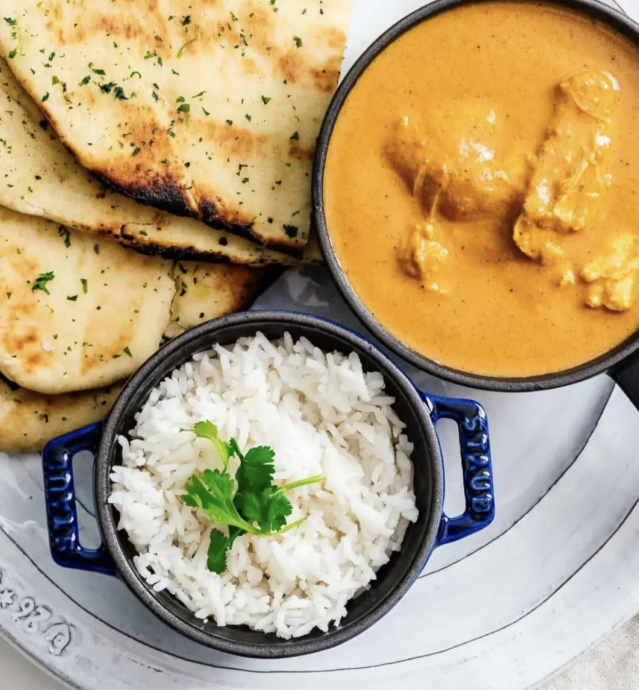 Instant Pot butter chicken is savory and saucy and perfect with rice and naan for soaking up that delicious tomato-y buttery sauce.
Butter chicken is one of those dishes that holds a special spot in my heart. It was one of Mike and I's go-to dishes to make and eat when we first moved in together. I wasn't much of a cook back then but we both had a love of Indian food and when we wanted to stay in and play house, we would buy jarred butter chicken sauce and heat up some chicken and naan and have a cute night in of "cooking" even though it was more like heating up.
I'm much more adept at cooking now and Indian food is still one of those things we love to make and eat. Sometimes I'll go all out and make a 24 hour dal and homemade naan but sometimes we'll want something quick, easy, and flavorful without much fuss. For those days, it's always Instant Pot butter chicken.
Ingredients:
14 oz diced tomatoes 1 can, undrained
6 cloves garlic minced
1 tbsp ginger minced
1 tsp ground turmeric
1 tsp ground cayenne pepper
1 tsp smoked paprika
2 tsp garam masala
1 tsp ground cumin
1 tsp salt
1 lb chicken breast boneless skinless, or thighs
1/2 cup butter cubed
1/2 cup heavy cream
1/2 cup fresh cilantro chopped