The Crispiest Smashed Potatoes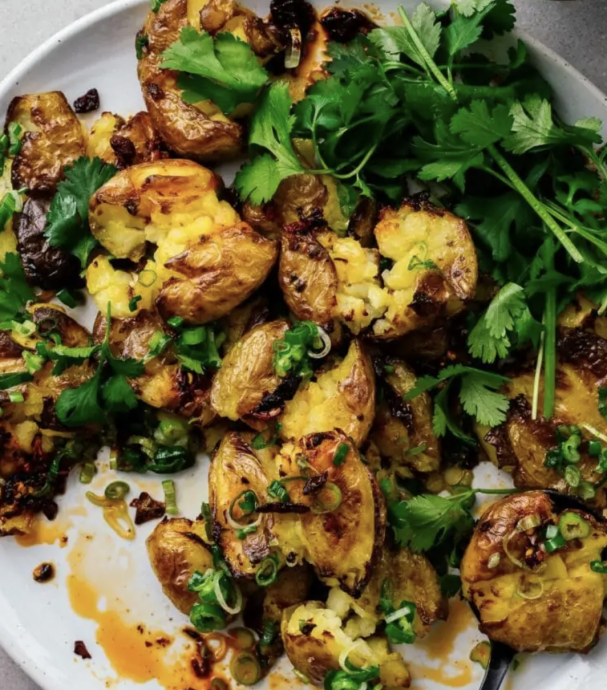 If you're a potato lover this is about to become your new favorite potato recipe: crispy, crunchy, smashed potatoes! Fluffy, creamy, and tender on the inside and shatteringly crunchy on the outside. Seriously SO GOOD.
I love potatoes like I love no other root vegetable. Potatoes are and will always be my favourite food from the underground world. I could live on potatoes alone. These potatoes in particular are delicious, golden crusty nuggets of smashed creamy potato goodness. They're great on their own as a snack and also make an incredible side dish. Smashed potatoes taste like fries, but if fries were rustic, lofi, chill vibes potatoes that aren't concerned about fitting in. They all come out different because they all smash wonderfully uniquely. Just like fries, they're crispy on the outside and fluffy and potatoey on the inside. Because they're smashed, there is so much more potential surface area for crispy crunch.
Smashed potatoes are super easy and not at all complicated. They're as simple as: boiling, tossing, smashing, and baking. That's it. No peeling, no special equipment, just good, solid, tender flavorful potatoes.
Ingredients:
1.5 lb potatoes baby/nugget potatoes preferred
4 tbsp neutral oil divided