Homemade turtle candy recipe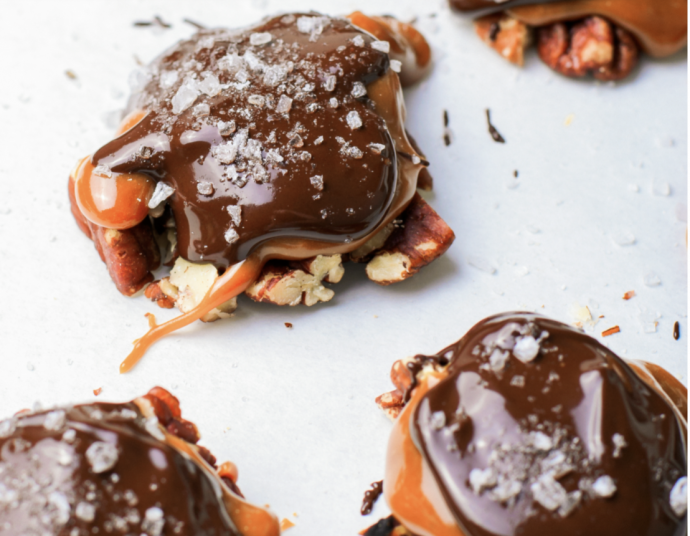 Homemade turtle candy recipe with just 5 ingredients & perfect for holiday dessert trays! With toasted pecans, melted chocolate, and gooey caramel in every bite, these easy to make candies are a perfect treat! Making turtle candy with pecans and caramel is very easy to do and in no time at all, you can have a fresh batch of turtle candy with sea salt. Yum! Don't be surprised if this quickly becomes your go-to recipe when you need a sweet-fix.
What is turtle candy? Turtle candy is a term given to caramel, chocolate, and pecans together. We have a few different "turtle" recipes on this site, but these easy turtle candies are one of my favorites. With just a few steps and ingredients it doesn't take long to whip up a delicious batch of candy. They also make for fun homemade food gifts during the holidays to family and friends!
Ingredients:
4 oz pecan halves, toasted, chopped
15 caramel squares, unwrapped
1 Tbsp heavy cream
8 oz milk or dark chocolate
1/4 tsp sea salt