Slow Cooker Honey Garlic Chicken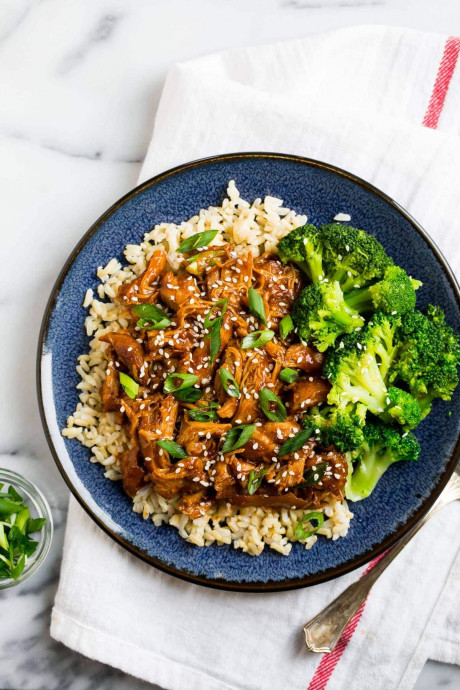 Save the white styrofoam container for a more desperate time—today we're making easy Slow Cooker Honey Garlic Chicken. Its sweet, sticky sauce has all the allure of your favorite takeout but is made of healthy, natural ingredients. The recipe is only eight ingredients (nine if you are a stickler and count the rice), and if you cook Asian food regularly (meaning you own soy sauce), you have all of them in your pantry right now.
I regularly hear that you are constantly on the lookout for healthy, easy crockpot chicken recipes. As a fellow appreciator of keeping dinner simple (but delicious!) and healthy (but by no means "diet"), recipes like this slow cooker honey garlic chicken thighs are some of my absolute favorites to create.
The recipe index also suggests that when it comes to picking a slow cooker chicken recipe theme, I have a serious penchant for this entire "takeout/fake out" approach.
Ingredients:
For the Chicken:
1 1/2 pounds boneless, skinless chicken thighs or chicken breasts
1/3 cup low-sodium soy sauce
1/3 cup honey
2 tablespoons tomato paste
2 teaspoons chili paste sambal oelek, sriracha, or hot sauce of choice
4 cloves garlic minced
1 tablespoon rice vinegar
2 tablespoons cornstarch
For Serving:
Prepared brown rice, quinoa, or cauliflower rice
Toasted sesame seeds
Chopped green onion