Pineapple Teriyaki Meatballs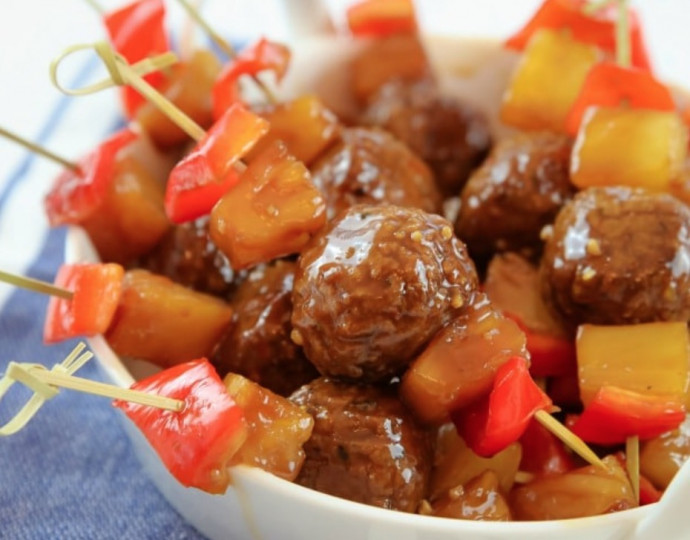 Teriyaki Meatballs recipe with pineapple that is easy to make and is so flavorful! Served as an easy dinner or appetizer, pineapple teriyaki meatballs are a crowd pleaser every time! Our family loves meatballs so I love having a variety of ways to serve them. This pineapple teriyaki sauce recipe is a winner! It's so simple to make (in the microwave!) and I've served it here on skewers as an appetizer, but we also love it over rice for dinner.
Arrange peppers, pineapple and meatballs on a skewer in a patter to serve as an appetizer. For dinner, serve meatballs and sauce over steamed rice.
Ingredients:
12.7 oz bag frozen Gardein Meatless Meatballs
1 20- oz can pineapple chunks not drained
1 bell pepper cut into 1" squares
2 TBSP cornstarch
1/3 cup soy sauce
1/3 cup brown sugar
1 tsp minced garlic
1/2 tsp minced ginger
1/2 cup pineapple juice from can of pineapple