Cheesy Miso Stuffed Mushrooms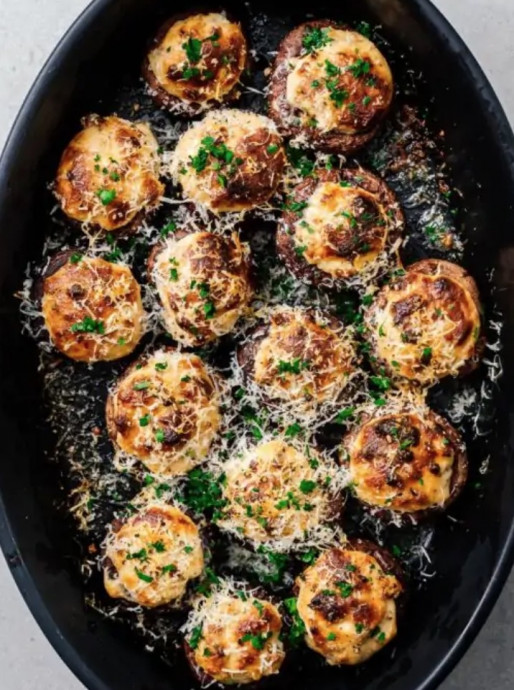 Stuffed mushrooms are the cutest appetizer out there.
So round, so poppable, and so delicious. I absolutely love stuffed mushrooms. They're easy to make (and make ahead if you need to) and they're always a hit.
I love stuffed mushrooms and how infinitely customizable they are. They're kind of like the vegetarian version of a deviled egg! I'm all about tiny bite-sized stuffed things and stuffed mushrooms fit the bill perfectly. These cheesy miso stuffed mushrooms are particularly good because they're triple umami: mushrooms, miso, and parmesan cheese! They're so full of flavor and satisfying.
Ingredients:
16 large mushrooms white or brown
2 tbsp butter
4 oz cream cheese
1/4 cup mayo kewpie mayo preferred
1 tbsp white miso
1/4 cup Parmigiano Reggiano cheese finely grated
parsley finely chopped, to finish