Apple, Fennel, and Salami Salad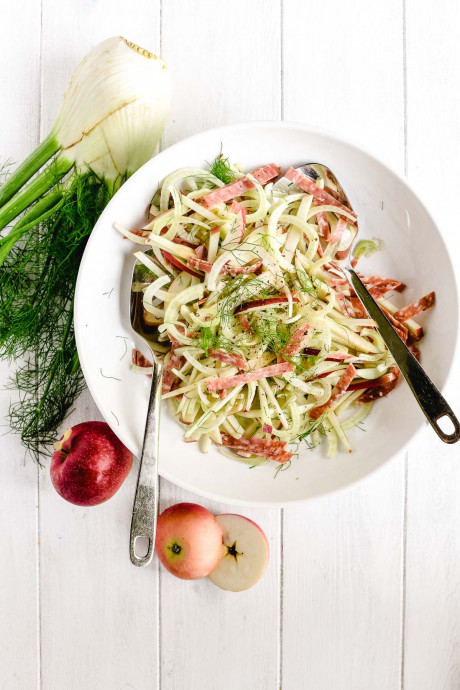 Apple, Fennel, and Salami Salad is an easy working lunch that really hits the spot with a sweetly satisfying dose of crunch. This unusual fall salad came together in a flash and brightened up my day. Some of the best food I've had in my life has been sitting at somebody else's kitchen table when they've whipped up a last minute lunch or snack from stuff they happened to have lying around. I love to watch other people cook when they're in their element like this, confident and creative, working off that inborn sense (we all have it!) of what just tastes good.
I like to slice the fennel super thin and the apples in tiny match sticks so they coordinate with each other, shape-wise. The earthy crunch of the fennel plays with the juicy crisp apples so well, which is why they're such a famous seasonal pairing.
Ingredients:
1 small bulb of fennel
1 medium apple
lemon juice (optional)
cider vinegar
10 thin slices salami
sea salt and fresh cracked pepper to taste