Quick Microwave Nachos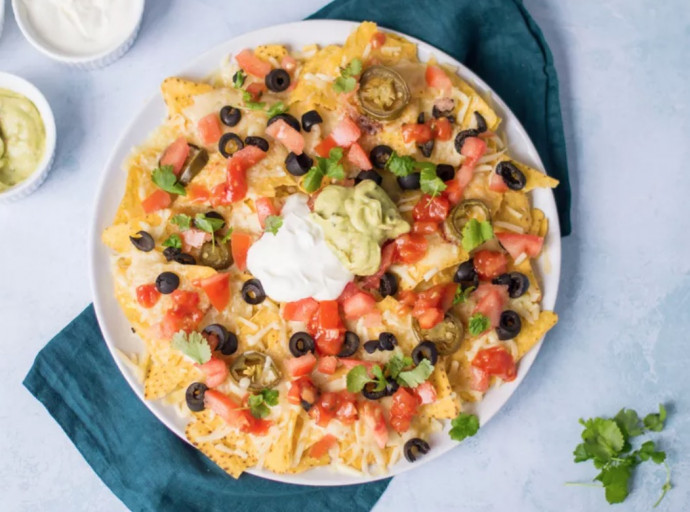 These microwave nachos make the perfect after-school snack, game-day appetizer, or to settle that craving with a late-night snack. They are so quick and easy to prepare, and you can vary this recipe in lots of different ways to suit your needs. The key is to use the right type of cheese. We like a combination of cheddar and Monterey Jack or pepper jack, but any soft or semisoft melting cheese will do, even processed cheese. Avoid using hard cheeses for these nachos because they can seize up in the microwave.
This is a perfect recipe to have your kids help make—especially when they want some.
We have added some of our favorite toppings to these microwave nachos, but get creative and add yours to this quick and easy recipe.
Ingredients:
For the Nachos:
2 to 4 ounces tortilla chips of choice
1 to 3 cups shredded cheese such as cheddar, Monterey Jack, or Mexican cheese blend
1/4 cup pickled jalapeño peppers, optional
For the Toppings:
Sour cream, to taste
Fresh salsa, to taste
Sliced black olives, to taste
Fresh coarsely chopped tomatoes, to taste
Guacamole, to taste