Mini Hot Ham and Cheese Sliders Recipe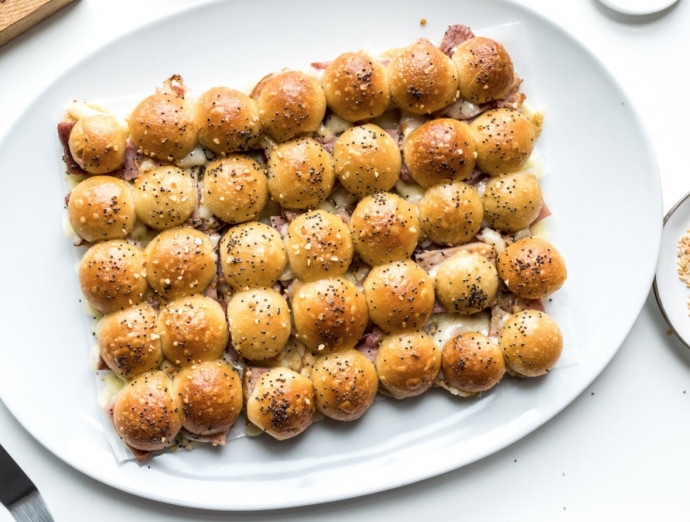 Mini hot ham and cheese sliders sliding into your life like a hot knife through butter. So cheesy, addictive, and GOOD. If you're in need of an easy comfort-food recipe for tailgating, holiday parties or events, or an after-school snack that everyone loves, this will do the trick.
Baked juicy ham and cheese nestled in soft rolls is just amazing. They stay soft and tender in the interior and while the base of the sliders have an ever-so-slight crispiness from the buttery mixture that drips down during baking.
Ham and Cheese Sliders are simple and crowd pleasing sandwiches great for dinner, lunch, or potlucks. Ham and melted Swiss cheese topped with a poppy seed butter sauce. For these Ham and Cheese Sliders you can use Hawaiian sweet rolls or any rolls you like.
Ingredients:
mini buns, store bought or homemade
mayonnaise, if desired, about 2 tablespoons, or as needed
ham, thinly sliced, as needed
shredded or sliced cheese of choice, I used mozzarella
2 tablespoons butter, melted
1 teaspoon dijon
1 teaspoon worcestershire
sprinkling of poppy seeds and dried onions