Vegetarian Bean and Barley Vegetable Soup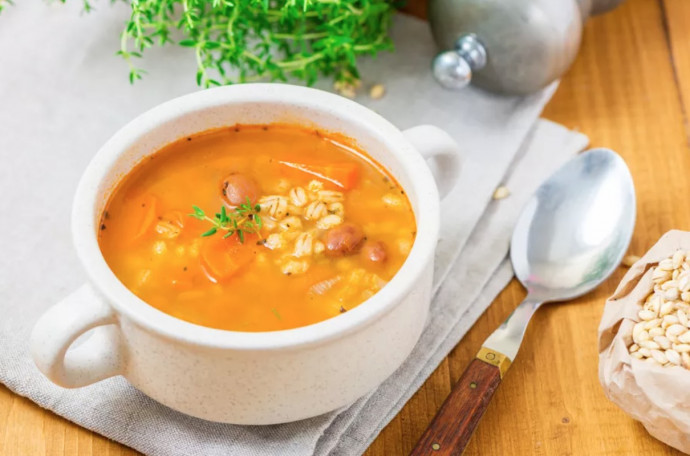 This vegetarian and vegan recipe for a hearty homemade barley and vegetable soup is both delicious and filling. A meal in itself, you can add just about any veggies you want. If you're used to a more traditional beef and barley soup, go ahead and try this lower-fat and cholesterol-free version of a vegetarian bean and barley soup—you definitely won't be disappointed at all!
This simple soup recipe makes a more than a generous amount, so plan on having some leftovers.
Ingredients:
1/2 large onion, diced
2 to 3 cloves garlic, minced
2 tablespoons oil, or vegan margarine
2 ribs celery , diced
2 medium carrots, diced
Other vegetable, about 1/2 cup each, optional
8 cups water, or vegetable broth
1 cup pearled barley, uncooked
1 cup pinto beans, or white beans, cooked or canned
1/3 cup tomato paste, or crushed tomatoes
1/4 teaspoon salt
1/2 teaspoon freshly ground black pepper
1/4 teaspoon celery salt, optional
1/2 teaspoon basil
1/2 teaspoon oregano, or Italian spice mix
1/2 teaspoon thyme
Optional: 1 teaspoon onion powder
2 large bay leaves
Salt, to taste
Freshly ground black pepper, to taste