Perfect Pecan Sandies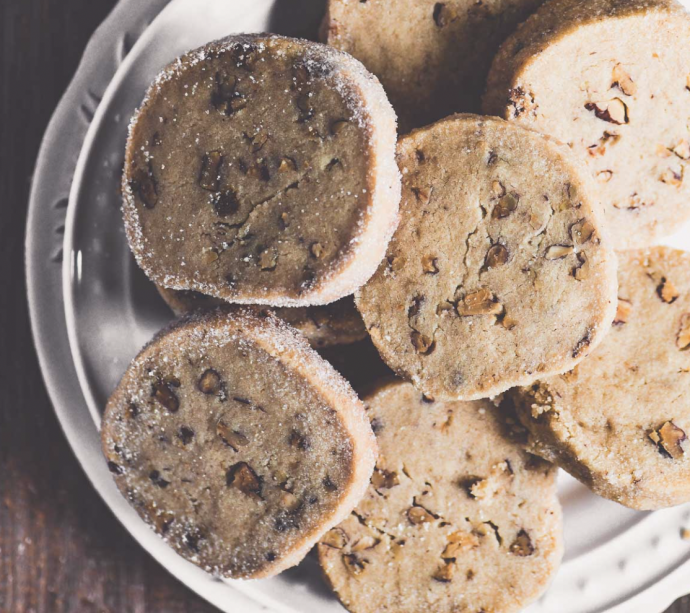 Buttery Pecan Sandies are the official cookie of fall ~ feed hungry back to schoolers, or get a head start on your holiday cookie list. (But first, make a batch just for you.) These easy slice and bake shortbread cookies are fabulous!
So it's about time I added pecan sandies to my collection! These simple slice and bake cookies follow the same tried and true formula as my other shortbread cookies, but with the important addition of lots of toasted pecans. A good dose of vanilla and almond extract brings out the pecan flavor like nothing else.
Like so many traditional fall and holiday cookies, this recipe is a blast from the past, but in the best way.
Ingredients:
1 cup (226 grams) unsalted butter at room temperature
1/2 cup (100 grams)packed light brown sugar
1 1/2 tsp vanilla extract
1/2 tsp almond extract
1/2 tsp kosher salt
2 1/2 cups (313 grams) all purpose flour ~ measure with the fluff/scoop/level method for accuracy
1/2 cup (75 grams) chopped toasted pecans
1/4 cup (50 grams) granulated sugar for rolling edges, optional.