Green Bean Avocado Fried Rice Recipe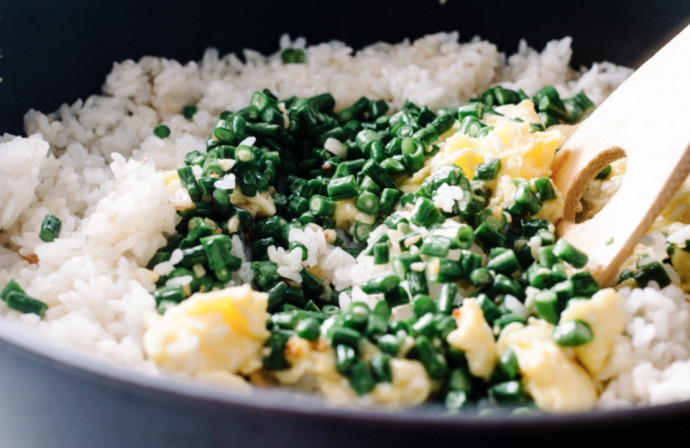 Have you ever had Chinese long beans? They're kind of like green beans, but super-long. They're a bit denser than green beans, not as crisp and a bit nuttier. I absolutely love them, especially when fried up with eggs.
I had some long beans in the fridge, as well as some old rice, so I threw together this super easy long bean fried rice. I added some crispy garlic for extra crunch and avocado for creaminess. I've never had avocado with fried rice before and let me tell you, I'm a convert! The creaminess of the avocado with the crispy rice bits was so addictive. Also, as always, (even though it's not in the pictures) I added on a healthy squeeze of sriracha. Seriously fast, seriously delicious.
Ingredients:
oil
4-5 cloves garlic, minced
2 eggs
handful long beans or green beans, should be about 2 cups when sliced
2 cups old rice
salt and pepper
1 avocado, sliced
sweet soy sauce and sriracha, if desired