Gooey Butter Cake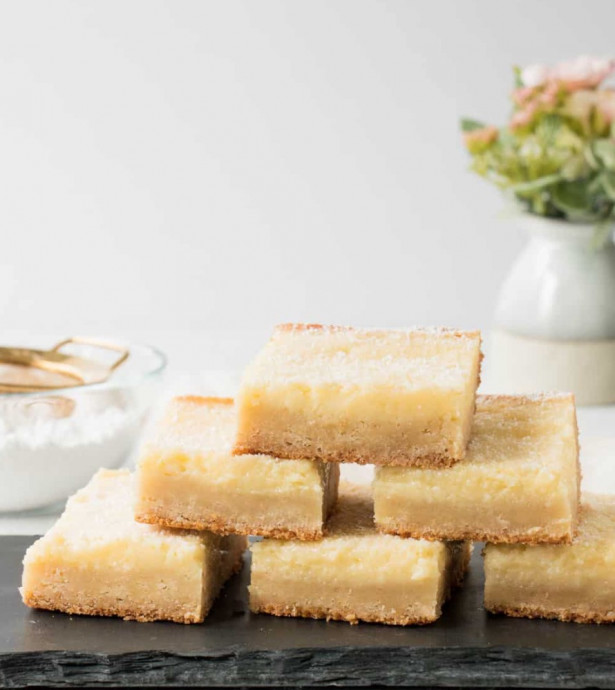 Popular since the 1930s, this ooey gooey butter cake is a classic dessert with its signature butter cake crust and gooey top layer. This sticky-sweet indulgence is easy to make and sure to please!
Gooey butter cake is a flat, dense cake made with two distinct layers; a cake crust and a soft gooey layer on top. The crust was originally made with a yeasted cake dough, but modern-day versions are commonly made with yellow cake mix or a simple butter cake batter. The original top layer was made with corn syrup, sugar, and powdered eggs, but again, over time, most recipes shifted over to a topping made with cream cheese, eggs, and sugar. This version is also called ooey gooey butter cake, made popular by celebrity chef Paula Deen.
Gooey butter cake originated back in the 1930s in St. Louis, Missouri. The story is that a baker named John Hoffman accidentally reversed the proportions of butter and flour and didn't realize his mistake until after the cake was baked. Instead of throwing it out, he cut it into squares and sold it as gooey butter cake. It was such a big hit that it became St. Louis's signature dessert.
Ingredients:
Cake
1 cup (227g) butter, melted
1 & 1/2 (300g) cup granulated sugar
1 large egg
2 tsp vanilla extract
2 & 1/2 cups (315g) all-purpose flour
2 & 1/2 tsp baking powder
1/2 tsp salt
Topping
1 pkg (8oz) cream cheese, softened
2 large eggs
2 cups (250g) confectioners' sugar plus more for dusting