Sunday Brunch: Tuna Melt Waffles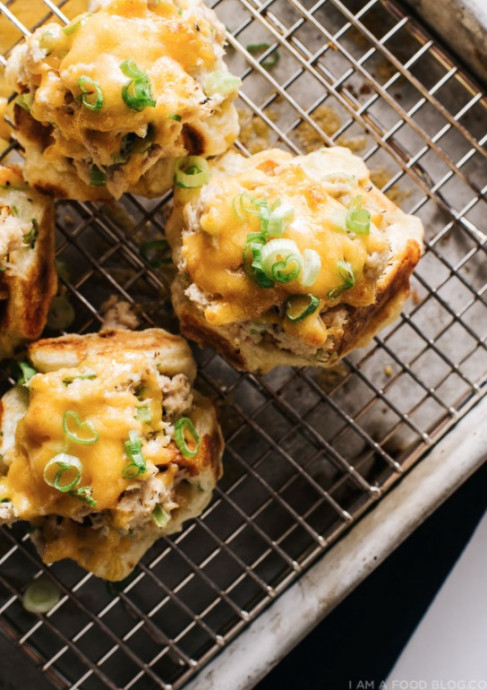 Are you guys fans of tuna? I used to be obsessed with tuna fish sandwiches in elementary school, until someone made fun of my smelly lunch. I was pretty sensitive as a kid, so after that I only ever ate tuna sandwiches at home. But, it wasn't really too much of a problem, because tuna sandwiches are really so much better as tuna melts! Who doesn't love tuna and melty cheese on toasted bread?
For me, a tuna melt is one of those retro dishes that brings back a bit of nostalgia. They remind me of late night diners, endless cups of coffee, long conversations, and good friends. I hardly ever go to diners anymore (I should though!), but if I saw this on a brunch menu, I'd order it in a heartbeat.
Ingredients:
1 cup all purpose flour
1 teaspoon baking powder
1/2 teaspoon baking soda
1/4 teaspoon salt
1/8 teaspoon freshly ground pepper
1/4 cup shredded cheddar
1/4 cup sliced green onions
1 cup buttermilk
3 tablespoons butter, melted
1 large egg