Garlic Beef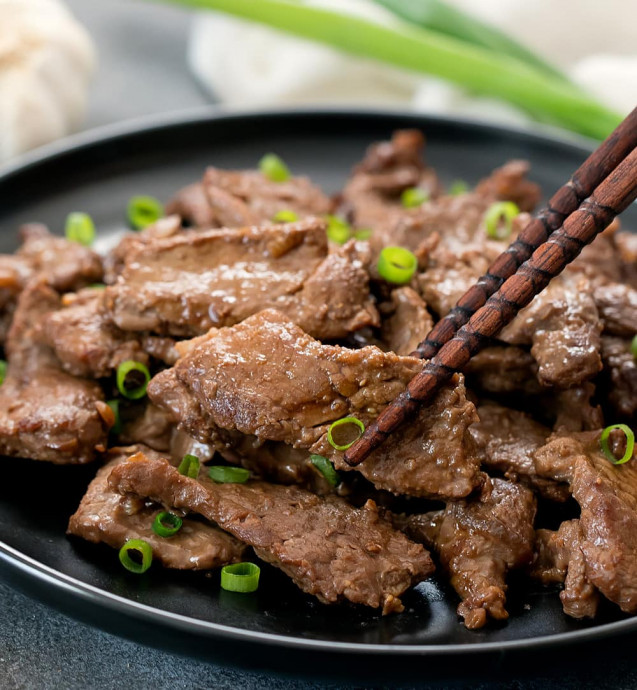 This garlic beef stir fry is flavorful and simple. It's perfect for a quick and easy meal. You can add vegetables and pair it with rice or your favorite rice substitute.
On weeknights, I tend to do a lot of quick and easy stir fry dishes and this garlic beef is one of my go-to dishes. The beef is tender and flavored with garlic and soy sauce. It's such a simple dish, yet super flavorful and versatile. You can serve the beef by itself or toss in some vegetables.I recommend using flank and top sirloin steak so that your beef is tender. Cheaper cuts of beef will result in chewy or tough meat.
Make sure to slice the beef against the grain.
To further tenderize the beef, it is tossed in a little bit of cornstarch. The cornstarch provides the beef will a protective coating so that it does not overcook.
Ingredients:
12 oz flank or top sirloin steak thinly sliced against the grain (between 1/8 to 1/4 inch thick)
2 tsp cornstarch
1 tbsp olive oil
2 cloves garlic minced
1/2 tsp garlic powder
1 tbsp low sodium soy sauce
1 tbsp chopped scallions