Broccoli and Cheddar Baked Shells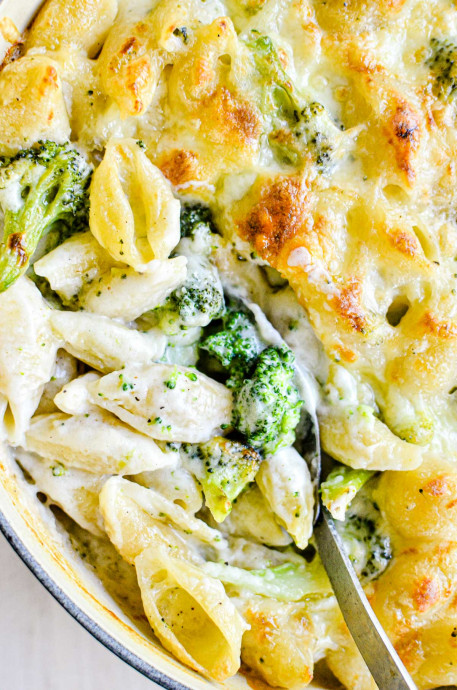 Broccoli and cheddar baked shells is comfort food at its finest! This classic macaroni and cheese is quick and easy for family meals, and upscale enough for company. Broccoli and white cheddar baked shells is the creamy, cozy, and comforting pasta dish you need this fall.
Do you love those white cheddar shells that come in a box? Yep, me too. Well this is like a grown-up, fancy (but easy!!) version of that comforting classic, with lots of fresh broccoli added in for a little boost of vitamins. The best part is, once you've made this super easy mac-and-cheese style sauce, you'll realize just how customizable it is for all sorts of creamy, delicious dishes all fall and winter.
Ingredients:
1 lb dried pasta shells
6 cups chopped broccoli, loosely packed
salt
for the white cheddar sauce
3 Tbsp unsalted butter
3 Tbsp all purpose flour
3 cups whole milk
3 cups shredded sharp white cheddar cheese
1/4 tsp ground nutmeg
freshly cracked black pepper, to taste
for topping
1/2 cup shredded sharp white cheddar cheese (optional)