Easy Snack Recipe – Peanut Butter Banana Bites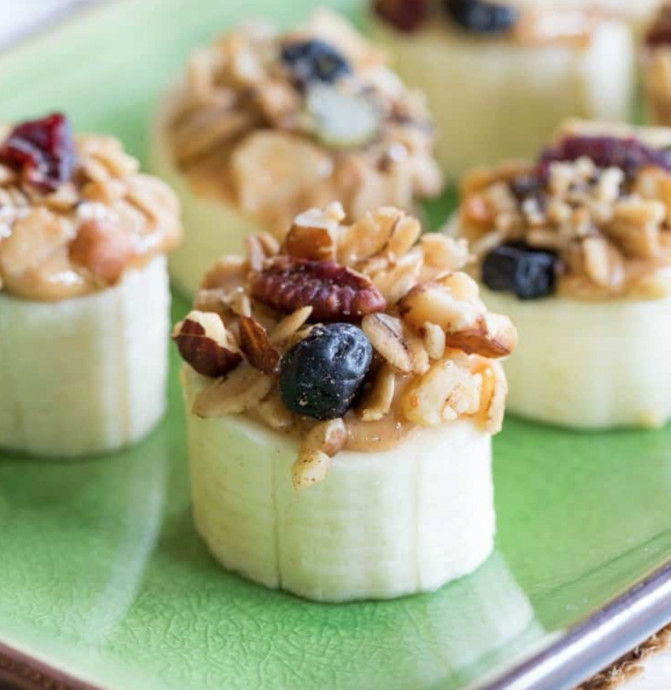 Need an easy snack recipe the kids will love that's super yummy and nutritious? Look no further than these Peanut Butter Banana Bites with only three ingredients. These are super fast, super simple healthy no-bake snacks kids love and can even make themselves. You can make them gluten-free, vegan, and yes, even nut-free!
These are a mom-approved kid favorite! My kids beg me to make these banana bites, just as I'm sure yours will. Heck, you might even find yourself enjoying these as a healthy snack too!
So it was only natural I use this favorite combo for a super quick and easy snack recipe.
You literally need three ingredients, and you have complete control over those ingredients, as you'll see in my variations below. And you'll also need less than five minutes. You don't even have to do any of the work because these are simple enough for the kids to make on their own.
Ingredients:
1 banana
1 Tablespoon peanut butter or other nut or seed butter
2 Tablespoons granola (use more or less, as desired)