Lingonberry Jam Tart with Cardamom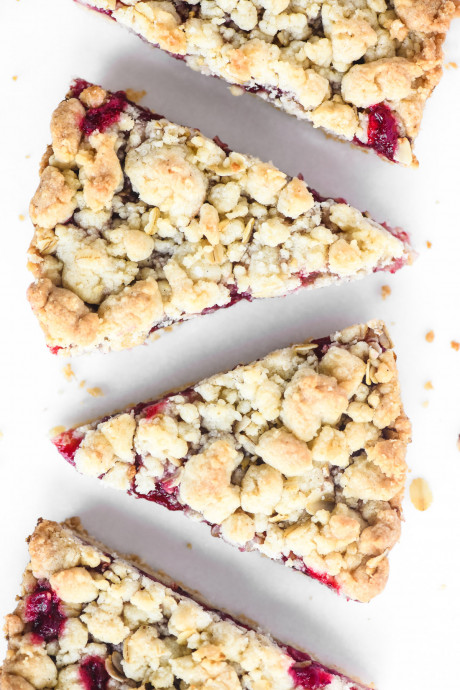 This Lingonberry Jam Tart with Cardamom is an easy one bowl Scandinavian inspired shortbread crumble tart with a fabulous flavor combo. I sidetracked my diet for a second slice, and it was worth it!
My shortbread crumble recipes are tried and true, I've been making them throughout the years here at the Great Island and I never seem to run out of inspiration to reinvent this amazing dessert. Today's delicious rendition is made with tart lingonberry jam paired with the warmth and exoticism of cardamom. You will not be disappointed, readers.
The recipe is one bowl, easy, and very tasty. Definitely feel confident making it for family and friends, office mates, book club members, church socials…whenever and wherever you need to feed people. The unexpected flavor combo is a delight, and you WILL get compliments and requests for the recipe!
Ingredients:
1 cup unsalted butter (2 sticks)
2/3 cup granulated sugar
1 1/4 tsp ground cardamom
1/4 tsp salt
1 tsp pure vanilla extract
1 2/3 cups all purpose flour
2 Tbsp rolled oats. Use regular or quick cooking.
1 cup lingonberry jam