One Pot Hamburger Helper Lasagna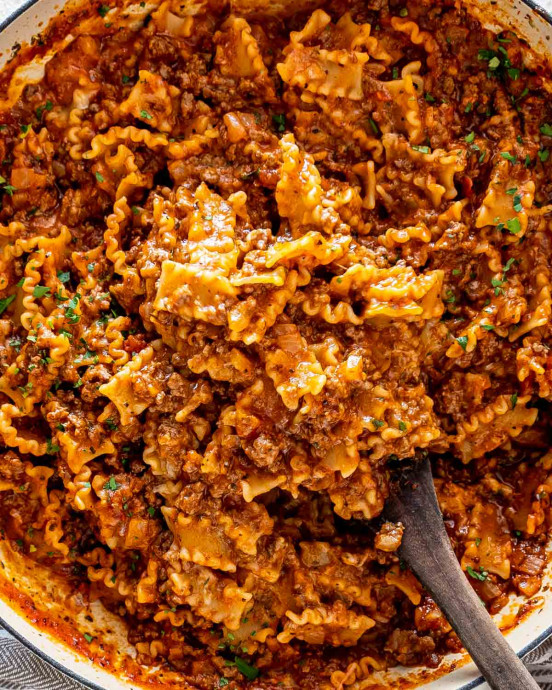 This One Pot Hamburger Helper Lasagna is the perfect quick weeknight dinner! Ditch the boxed mix Hamburger Helper and make your own, lasagna style, much healthier and homemade. Comfort food at its finest.
Hamburger Helper Lasagna Highlights
Homemade. The main reason you should be making this! It's homemade, made from scratch, so you know what goes in your food. No preservatives or chemicals, just good stuff!
30 Minute One Pot Meal. Since I wrote the book on 30 Minute One Pot Meals I consider myself an expert and this dish takes the cake! You really only need 30 minutes to make this one pot meal!
Utterly Delicious. Let's be serious here. Is there anything better than cheesy, saucy, meaty pasta? I think not! It truly is comfort food at its finest.
Ingredients:
1 pound ground beef extra lean
1 small onion chopped
3 cloves garlic minced
¼ teaspoon salt or to taste
¼ teaspoon pepper or to taste
1 tablespoon Italian seasoning
2 cups marinara sauce
8 ounce mafalda pasta uncooked
3 cups chicken broth low sodium
1 cup mozzarella cheese shredded
2 tablespoons parsley fresh, chopped for garnish