Cucumber Sandwiches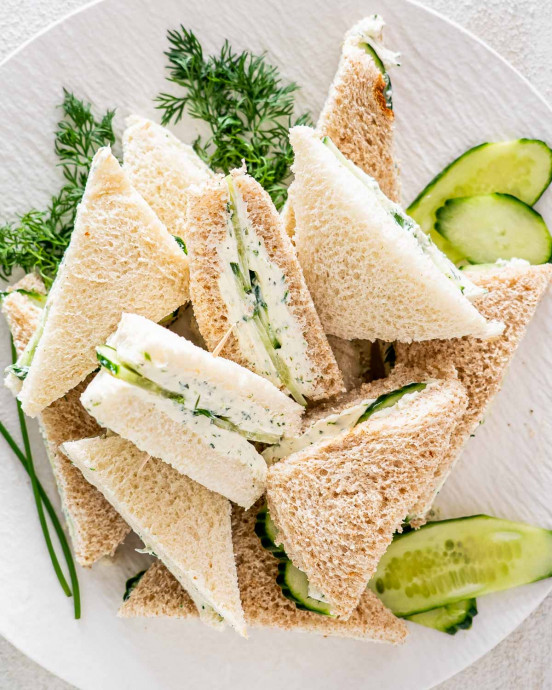 These Cucumber Sandwiches are tremendously easy to make, look and taste fantastic, and are perfect for any gathering or simply for lunch. Crunchy cucumbers, creamy cheese, fresh dill, chives, and citrusy lemon makes this an instant hit with everyone.
These finger sandwiches are an English tradition served with afternoon tea, but I also like to make them for lunch, or really for any gathering. A great appetizer, these tasty little morsels are absolutely delicious and addicting. Plus, they're really tough to stop eating once you start.
Although these are great served any time, they have become particularly popular at a baby shower, wedding shower, brunch, or an afternoon tea party.
Ingredients:
12 slices bread white or whole wheat
8 ounces cream cheese softened to room temperature
¼ cup mayonnaise
1 tablespoon fresh dill finely chopped
2 teaspoons fresh chives finely chopped
1 teaspoon lemon juice freshly squeezed
¼ teaspoon salt or to taste
¼ teaspoon pepper or to taste
1 English cucumber thinly sliced, use a mandoline if needed