Quick & Easy Mini Garlic Toast Pizzas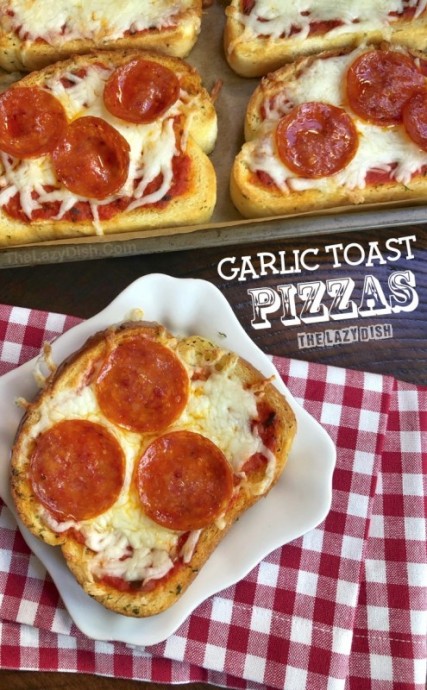 This recipe is so simple even the kids can make it! It only requires 3 basic ingredients plus the toppings of your choice. If you like pizza, how can you go wrong with a garlic toast crust?
These mini pizzas are popular at my house on busy week nights, or for lunch on the weekends when we don't have anything planned. You can top them with the toppings of your choice: pepperoni, jalapeños, olives, peppers, mushrooms, etc.