Cinnamon Almond Welsh Cakes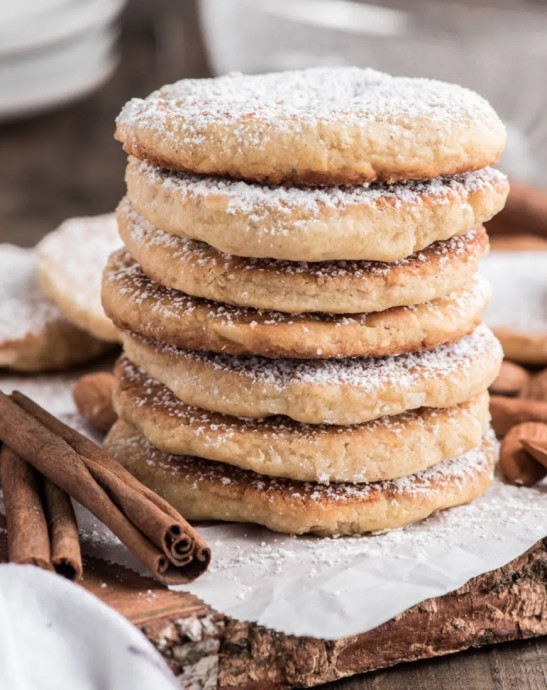 Cinnamon Almond Welsh Cakes are traditional tea cakes from Wales that taste like a cross between pancakes and scones. They are easy to make on the stovetop and delicious with tea or coffee. This Welsh cakes recipe is flavored with cinnamon and almonds – the perfect teatime, breakfast, or brunch treat! There are a lot of other ways to flavor them with nuts and spices so I'm pretty sure I'll be experimenting even more with different add-ins.
But for now, cinnamon and almonds – a combination I love. They worked perfectly in these cakes – the flavors go great with coffee or tea.
The cakes should be stored in an airtight container at room temperature. They will keep for up to 5 days. They can also be frozen in a freezer safe bag or container for up to 2 -3 months.
Whether you make it for a teatime treat or for breakfast or brunch, I hope you try this Welsh cakes recipe soon – Enjoy!
Ingredients:
1½ cups all purpose flour
¼ cup very fine sugar (granulated will also work)
1 teaspoon baking powder
¼ teaspoon cinnamon
pinch salt
½ cup butter (cold cubed)*
¼ cup slivered almonds
1 large egg
2 tablespoons milk (I used 2%)
EXTRAS
powdered / icing sugar for dusting