Cream Cheese Cookies With Jam Filling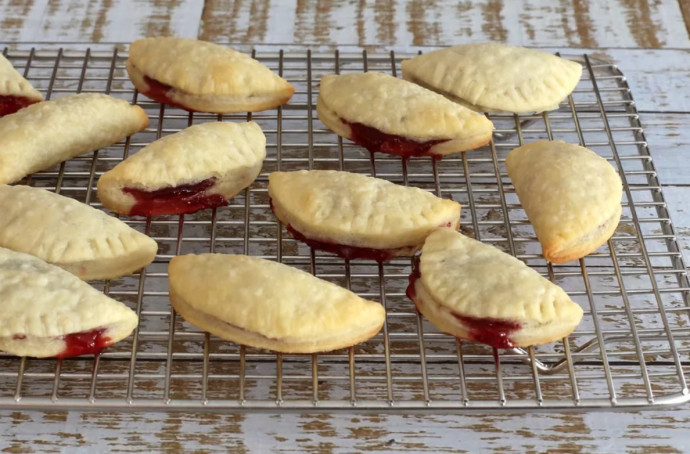 Jam crescent cookies, with cream cheese, sugar, sour cream, butter, and your choice of fruit preserves. You can use a food processor to mix the flour mixture with the cream cheese and butter and mix the sour cream in with a fork.
Find an easy recipe for strawberry preserves, made without added pectin. It's a vintage recipe and it makes about four half-pint jars that, when properly canned, will be shelf-stable. If you only want a small batch to refrigerate right away, use a small batch strawberry jam instead.
Some of the filling will leak out, so make sure you line the baking sheets with parchment or nonstick foil. Or shape and bake the cookies like filled kolache cookies to keep leaking to a minimum.
Ingredients:
2 1/2 cups all-purpose flour
1/4 cup sugar
1 pinch salt
1 (8-ounce) package cream cheese
8 ounces (1 cup) unsalted butter
2 tablespoons sour cream
1/2 to 3/4 cup fruit preserves