Homemade Vanilla Pudding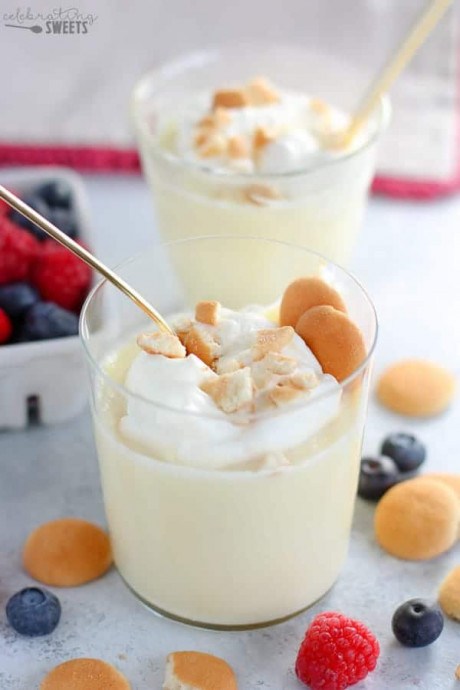 Put down the instant pudding mix. This creamy and flavorful Homemade Vanilla Pudding couldn't be easier or more delicious! Serve this pudding on its own or with cookies, berries or whipped cream.
It's time homemade pudding gets the attention it deserves. Pudding has to be the most underrated dessert ever. It's not as fancy or decadent as a pot de crème, mousse, or crème brûlée. It's comforting, nostalgic, and uncomplicated, and that's what I love about it!
If you have only ever had boxed/store-bought pudding, you are missing out. Yes, this takes a little more effort than peeling back the foil on a plastic cup, but once you taste this, you will never go back to that stuff again. You probably have most (or all?) of these ingredients in your kitchen right now. Check out how easy it is.
Ingredients:
⅓ cup granulated sugar
3 tablespoons cornstarch
⅛ teaspoon salt
2-¼ cups whole milk
2 large egg yolks
1 tablespoon unsalted butter
1-½ teaspoons pure vanilla extract