Avgolemono (Greek Lemon Chicken Soup)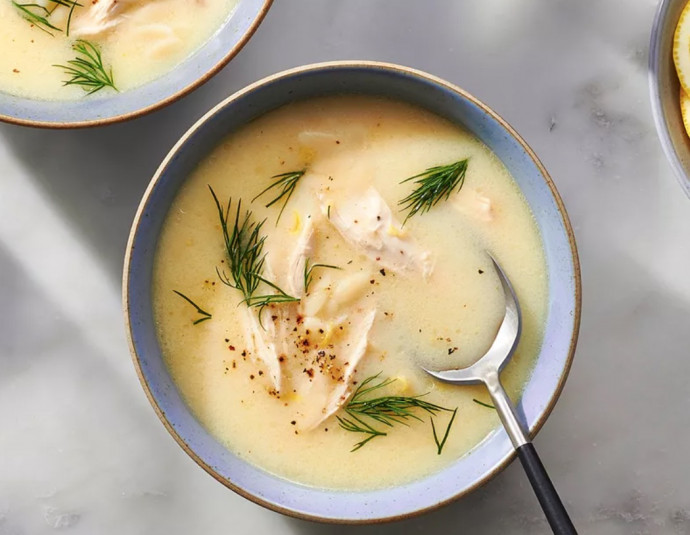 Chicken soup avgolemono is perhaps the most iconic of all Greek soups. It is on the menu at every Greek restaurant or diner, and you'll find it as the first course at most Greek holiday celebrations. Egg acts as a thickener to this chicken soup with orzo which is brightened with the addition of lemon zest and juice.
Avgolemono is also used as a sauce, often the accompaniment for grape leaves stuffed with rice and meat.
Ingredients
1 whole chicken, about 3 1/2 pounds, with excess fat trimmed and breast skin removed
12 cups water
2 carrots, cut in half
2 stalks celery, cut in half
1 large onion, peeled and cut in half
2 bay leaves
5 whole peppercorns
2 teaspoons salt, plus more for seasoning, to taste
1/2 cup orzo pasta, or rice
3 large eggs, room temperature
1 teaspoon fresh lemon zest
2 lemons, juiced, juice strained
Freshly ground black pepper, to taste
dill, for garnish