Vanilla Chia Seed Pudding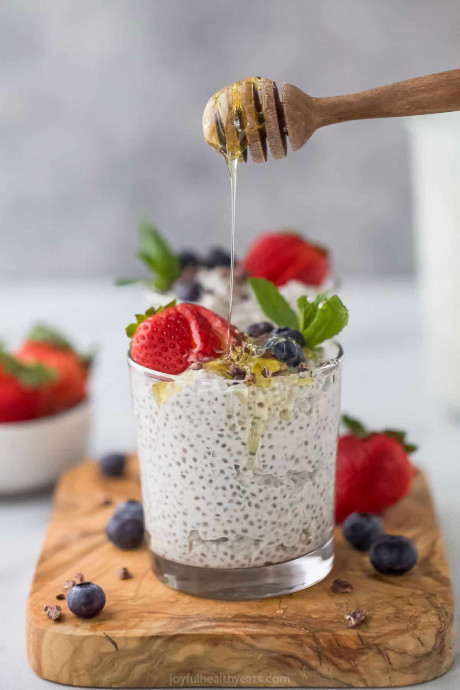 Made with coconut milk, speckled with chia seeds, flavored with vanilla and sweetened with maple syrup, you're going to devour this Creamy Chia Pudding. It's a healthy make-ahead breakfast, snack or dessert like none other!
Sometimes I like to take a little break between dinner and dessert, but there are other nights where I crave something sweet immediately after finishing my meal. On those nights, I get super bummed if I can't reach into my fridge and grab a cold cup of chia seed pudding. So I like to keep some on deck at all times!
Not only does chia pudding make a fabulous dessert, but it's also healthy enough to serve for breakfast. No matter how much I snack on the stuff, I never seem to get tired of it! Whether I enjoy it with fresh fruit or a swirl of creamy nut butter, I tune out everything else until my cup is empty. Very few dishes can do that for a busy mom, and this pudding is definitely one of them.
Ingredients:
2 cups full fat coconut milk, just the cream at the top of can
6 tablespoons chia seeds
3 tablespoons of maple (or 4 tablespoons if you like it sweeter)
1 teaspoon vanilla extract