Lemon Cheesecake Recipe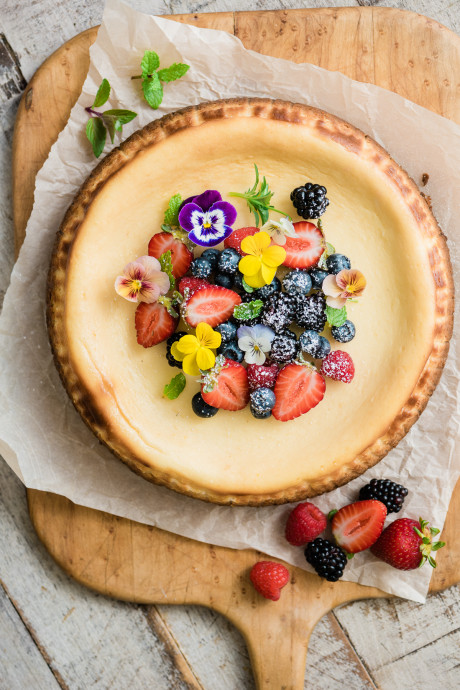 This lemon cheesecake recipe is a creamy New York Style cheesecake with a vivid lemon flavor and a yummy gingersnap crumb crust. This elegant dessert is like spring in a springform pan!
It's been too long since I've made, or even had a bite of cheesecake and this one brought it all flooding back to me…why I love it, and why a great piece of cheesecake is one of life's great pleasures. This one has the perfect texture, a zingy lemon flavor, and is all decked out for a party - what more could you want from dessert?
Most lemon cheesecake recipes are sorely lacking in actual lemon flavor. But I've got a secret weapon ~ lemon sugar. That's sugar that has been processed with lemon zest so the two fuse into one fragrant citrus flavor bomb. You can read all about why I love it so much in my how to make lemon sugar post. It makes the lemon-i-est of lemony cheesecakes.
Ingredients:
gingersnap crust
1 1/2 cups gingersnap crumbs process gingersnaps in a food processor until finely ground
1/2 cup brown sugar
4 Tbsp unsalted butter melted
cheesecake
4 8-ounce packages regular (not whipped) cream cheese, at room temperature
1 cup granulated sugar
zest peeled from 1 lemon
2 Tbsp all purpose flour
1/2 cup sour cream
1/4 cup fresh lemon juice
4 large eggs, at room temperature
garnish
edible flowers