How to Make Perfect, Fluffy Scrambled Eggs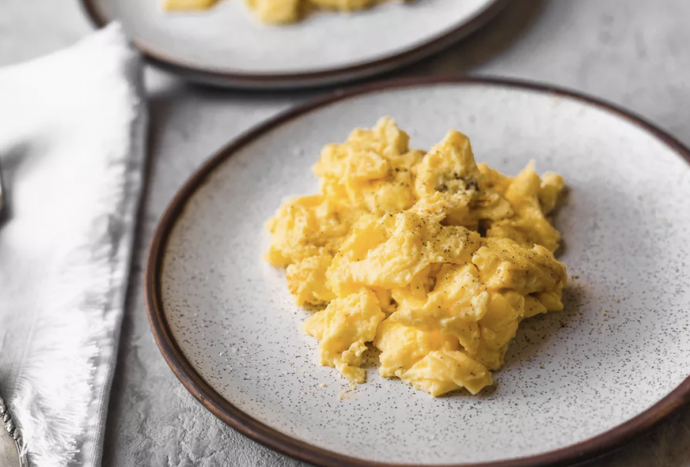 The secret ingredient for perfect scrambled eggs is whisking the eggs thoroughly and vigorously before cooking them. Whisking incorporates air, which produces fluffier scrambled eggs, and fluffier eggs are the end goal. This cooking technique is a lot like the first steps in making an omelet. The difference is that you gently break up the eggs at the very end, leaving the curds larger and fluffier.
Another professional tip is to turn off the heat before the eggs are all the way cooked. This helps prevent overcooking, which is a common problem with scrambled eggs. You don't want your scrambled eggs to be brown on the bottom because that produces dry, rubbery eggs.
The most important thing to remember is that scrambled eggs continue cooking for a few moments after transferring them to the plate. This phenomenon is known as residual or "carry-over" cooking, and you want to transfer the eggs to the plate when they're slightly softer than the way you ultimately want them.
Ingredients:
8 large eggs
1/2 cup whole milk
Salt, to taste
Freshly ground white pepper (or black pepper), to taste
2 tablespoons clarified butter (or regular butter)