Crumbl Sugar Cookies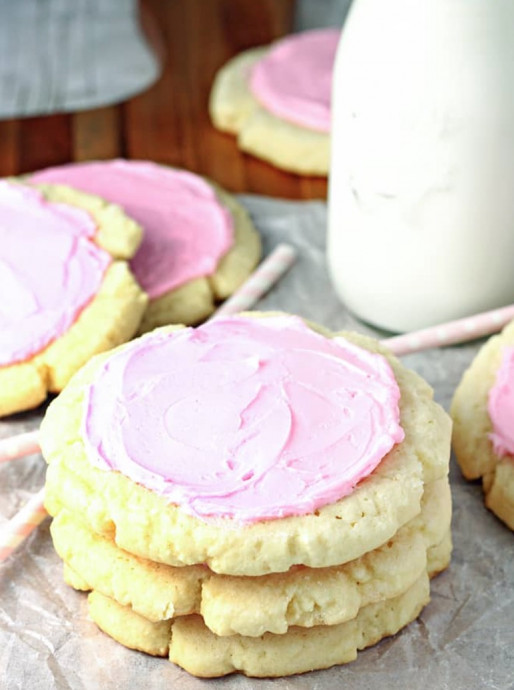 If you have a Crumbl Cookie shop where you live, you know how amazing their sugar cookies are. And now you can make them at home with this recipe for Copycat Crumbl Sugar Cookies!
Of all the cookie options available at Crumbl cookies, the sugar cookie, with it's pretty pink frosting, is my all-time favorite. So I knew I had to try making them myself.
These cookies are huge, just like the Crumbl version. And when I say huge, I mean GIGANTIC! That's why, once the frosting has set, I like to pop half the batch in the freezer to enjoy later.
There are a few secrets to this copycat recipe. First, there's the almond extract. Don't leave that out, or your cookies won't have the same flavor as the original.
Second, be sure not to overbake your cookies. That way they'll stay soft and delicious, just like the real thing. Finally, for the true Crumbl sugar cookie experience, these cookies should be served chilled.
Ingredients:
FOR THE COOKIES
1 cup butter, room temperature
1 cup sugar
2 eggs
1/2 teaspoon vanilla
1/2 teaspoon almond extract
2 teaspoons baking powder
1/2 teaspoon salt
3 cups flour
FOR THE FROSTING
1/2 cup butter, room temperature
1 teaspoon almond extract
Pinch of salt
3 cups powdered sugar
2-3 tablespoons milk
Pink food coloring