Mini Chocolate Cheesecakes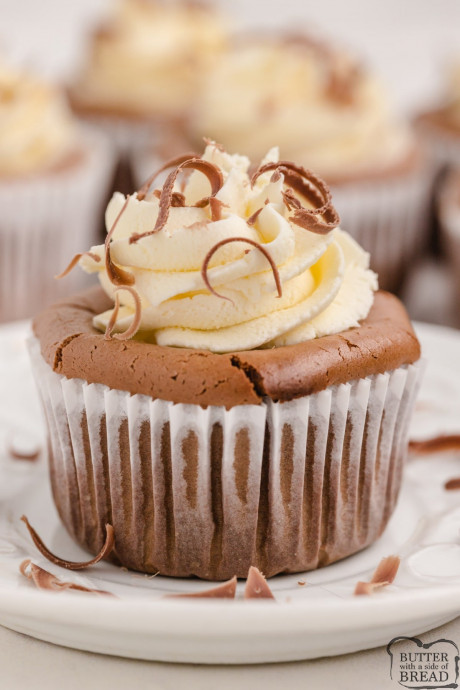 Mini Chocolate Cheesecakes made with a rich chocolate cheesecake filling and a vanilla wafer cookie crust. Simple cheesecake recipe perfectly portioned and easy to serve!
Cheesecake is one of my favorite desserts. We have multiple cheesecake recipes on our site that are all so delicious – it's really hard to decide which one to make when I get a craving for some cheesecake!
Regular cheesecakes are a bit time consuming and a little bit tricky to get right, but these mini cheesecakes are very simple, bake in 15-20 minutes and have the perfect texture and chocolate flavor. Mini Chocolate Cheesecakes are made with a vanilla wafer crust, cream cheese, sour cream, sugar, cocoa, flour, eggs and vanilla extract. Baked in a muffin tin, these little cheesecakes are ready to serve as soon they are baked and chilled!
Ingredients:
24 vanilla wafers
2 pkgs 8 oz cream cheese, softened
1 cup sour cream
1 ¼ cups sugar
⅓ cup cocoa powder
2 Tbsp flour
3 eggs
1 tsp vanilla extract