Buffalo Chicken Egg Rolls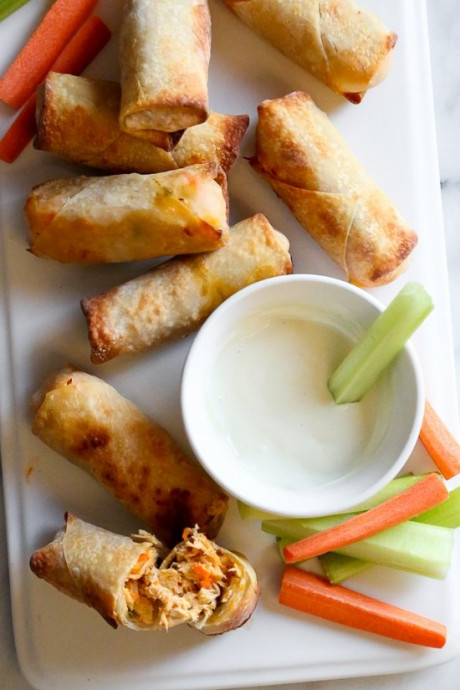 These Buffalo Chicken Egg Rolls, filled with shredded boneless chicken breast, carrots, scallions, hot sauce and blue cheese make the perfect appetizer! Bake them in the oven or air fryer!For the filling, I took inspiration from my Buffalo Chicken Dip and added some cream cheese to the mix to make them creamy, moist and flavorful!
I tested them several times until I got the filling just right, both in my oven and Skinnytaste Vremi Air Fryer that you can pre-order now, it comes out early May! The results came out best in the air fryer, they were crispier and held their shape better. Whichever way you make them, they will still taste great.
Ingredients:
2 16 ounces total boneless skinless chicken breasts
2 ounces 1/3 less fat cream cheese, softened
1/2 cup Franks hot sauce, or whatever hot sauce you like
1/2 cup crumbled blue cheese
1/3 cup shredded carrots, chopped
1/3 cup chopped scallions
16 egg roll wrappers
olive oil spray
Blue Cheese Dressing, optional for dipping